A l'invitation de
For the Société Française des Neurosciences, the Local Organizing Committee:
President
Jean-René Duhamel
Vice President
Anne Didier
Members
Antoine Ameloot, Céline Amiez, Suliann Ben Hamed, Jennifer Beneyton, Jean-Louis Bessereau, Pascale Bomont, Jérôme Brunelin, Julien Courchet, Caroline Demily, Ouria Dkhissi-Benyahya, Alexandra Fargeot, Pier-Francesco Ferrarri, Pierre Fourneret, Valérie Gaveau, Mateus Joffily, Jérémie Mattout, Christelle Peyron, Emmanuel Procyk, Hélène Puccio, Olivier Raineteau, Sylvain Rheims, Clara Saleri, Jérôme Sallet, Sylvia Wirth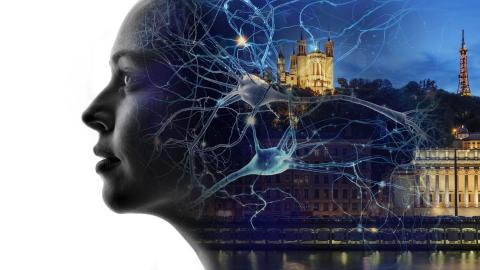 NeuroFrance 2023 – Don't miss out!
Every two years, neuroscientists from all over France meet up to share their research, discover new ideas and compare viewpoints.
NeuroFrance 2023 will be held in the capital of the Gauls, Lyon. After 2021's virtual event, Lyon is excited to present a real-live full conference with a varied scientific programme, mentoring sessions for young researchers, interventions from clubs and affiliated research groupings, a trade exhibition and a social programme that will allow attendees to continue their conversations in a relaxed atmosphere.
We'll see you soon!
Jean-René Duhamel
President of the Local Organizing Committee
Annie Andrieux
President of the French Neuroscience Society
To Know more : https://www.neurosciences.asso.fr/SN23/
Wednesday 24 08:30 - Friday 26 May 2023 16:30
Lyon Convention Centre, Cité Internationale, 50 Quai Charles de Gaulle, 69006 Lyon