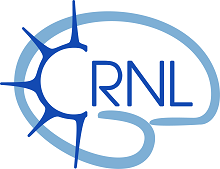 We're pleased to invite you to a CRNL inter-club morning meeting on Friday October 14th from 9:30 a.m. to 12:30 p.m., at the NeuroCampus auditorium.
Everyone is invited with a special attention for our new colleagues: doc, post-doc, fixed-term & tenured colleagues who recently joined the CRNL.
The program is voluntarily limited and not exhaustive of all the offer that the CRNL offers for this 1st edition.
  9:30 am – Introduction
  9.45 am – Presentation of 7 CRNL clubs & services
                          Student Club
                          Scientific integrity Club
                          Methods Club
                          NeuroImaging Club
                          Eco Club
                          IT & server infrastructure service
                          Support for Human experimentation: ethics & regulation service
                          Methodological support for neuroimaging projects service
10:45 am – Break
11:15 am – Resources and actions at the CRNL as part of the open science approach
                          Publications & access to knowledge
                          Good practices in ethics and regulations (human and animal experimentations)
                          Storage, management & sharing codes & data at the CRNL
12:15 pm – Q&A
12:30 pm – Buffet
The presentations will be mainly in English.
To register for the presentations & buffet, it's here: https://framadate.org/eJ5PPsIKT1OvHByt 
Best,
Clubs & services
Friday 14 October 2022 09:30 - 12:30
CRNL - CH Le Vinatier - Bâtiment 462 Neurocampus Michel Jouvet, Amphithéâtre Neurocampus, 95 Boulevard Pinel, Bron