Silvia Melzi (SLEEP CRNL)
A l'invitation de
Silvia Melzi (SLEEP CRNL)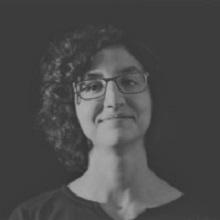 Dear All,
I'm happy to announce my PhD thesis defense,  which will be held on Monday 28th November at 9am in the amphitheatre of the Neurocampus Michel Jouvet. 
My thesis, supervised by Christelle Peyron of the SLEEP team, has for topic "The potential role of neuroinflammation in Narcolepsy Type 1".
It will be defended in English in front of the jury composed of Romain Marignier, Joëlle Chabry, Véronique Fabre, Jonathan Enriquez and Giuseppe Plazzi.
In case you would like to attend remotely, you can use the following link:
https://cnrs.zoom.us/j/95948558901?pwd=YllNRDVkRjc5N1VVb2JHeVZDWUFIUT09
Best regards,
Silvia Melzi 
28 November 2022 09:00–12:00
CRNL - CH Le Vinatier - Bâtiment 462 Neurocampus Michel Jouvet - Amphithéâtre Neurocampus, 95 Boulevard Pinel, Bron